3D and other chart effects
Do not use 3D when creating charts. The false perspective will distort the data.
For example, categories A and B seem equal when plotted in 3D. However, category B is noticeably larger, as shown when plotted in 2D.
Example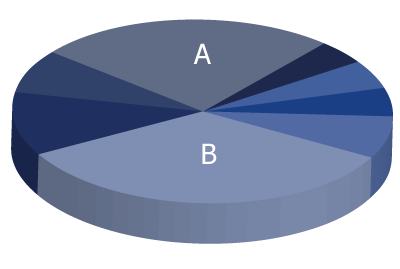 When plotted in 3D, the highest value appears to be around 7.9 in 2012. The same data in 2D clearly shows the highest value is 8 in 2010.
Example
In 3D, bar W looks smaller than bar Z. However they are both equal.
Example
We are constantly improving based on research and best practice. Any significant changes to our guidance are available on the Updates page.